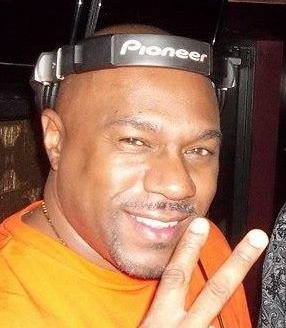 For thirty-five years, DJ Greg Winfield has been living his passion and honing his craft. Born and raised in Chicago, Illinois, he found his first inspiration at home where his family routinely enjoyed a variety of music from blues, Motown R&B / soul to jazz and rock. Greg's brother, the late Bennie Winfield, Jr., was extremely influential in shaping his vision. In the early 1970's, Bennie was a founding member (along with Robert Williams) of US Studios / The Warehouse, a local dance hotspot, which played an instrumental role in helping disco clubs get their start in the city. Being exposed to Bennie's endeavors, Greg was hooked for life. Under the tutelage of his cousin and mentor Darrell "Hollywood" Howell,
Greg began learning the fundamentals of how to DJ. In the mid-80's, he worked his way to WKKC, an urban radio station in Chicago, where he became one of the first DJs to mix live on the air every Friday night. Greg is still playing the show, "Friday Night Audio", to this very day and it is one the longest-running DJ mix shows in Chicago radio history. That experience ignited a spark that lit Greg's proverbial fuse. From the late 80's through the 90's and on into the new millennium, he has continued to develop his skills and personal DJ style, which he describes as "Chicago-meets-New York". A typical Greg Winfield set is an extraordinary and eclectic blend of hardcore house, classic disco, soul and R&B. Along his musical journey, Greg has played iconic Chicago venues such as The Playground, First Impression, Sauer's and Beverly House. And he has been inspired further by some of house music's most monumental figures, many of whom have been mentors as well: Tony Hatchett, The Legendary DJ Terry Hunter (both from The Chosen Few DJs), the afore-mentioned Robert Williams and the late, great Frankie Knuckles. The list of DJ luminaries with whom Greg has shared the spotlight includes Louis Vega of New York,
DJ Spen of Baltimore, Joe Causell, Quinton Harris, Stan Zef and the remaining members of Chicago's Chosen Few: Wayne Williams, Alan King, Andre Hatchett, Jesse Saunders and Mike Dunn. Since 2011, Greg can be found each and every Sunday night at The Shrine nightclub heating up Terry Hunter's BANG!, the city's hottest house music residency. He's been on his path of passionate pursuit for nearly four decades now; and DJ Greg Winfield is showing no signs of slowing down anytime soon.